Prograde Fusion Fruit Punch
Special Price:
$59.95 Per Box
You save $0.00
Add to Cart
New Research shows overwhelming proof of amazing weight loss:


NEW Water Drink Mix
Makes YOU LOSE WEIGHT
Much Faster and EASIER
It Burns Off A Lot More Fat Than
"Diet Drinks," Water, Or Sports Drinks!


The AMERICAN JOURNAL OF CLINICAL NUTRITION, Doctors at YALE
UNIVERSITY, and Penn State University reveal large study
results showing … YOU can lose your ugly fat with NO Crazy Diet,
Exercise Program, Or Feeling Hungry or Feeling Tired!

This has proven so effective – it will burn off your
excess weight – or it's YOURS FREE!


Dear Friend,

This breaking news is very exciting if you want to lose weight (and keep it off) much faster and easier!

In a recent Penn State University study, overweight individuals who drank higher amounts of the ingredients in this new drink … lost 40% MORE weight than the subjects who simply limited portion size and cut back on fat!

Just think about that!!!!!

I'll tell you more, but first, I have to get this off my chest before I explode …


The Shocking Truth About "Hydration" Sports Drinks
And How They Prevent You From Losing Weight!


So-called "hydration sports drinks" are mostly sugar-only beverages that do little else than make you fatter and unhealthier.

All that sugar you drink simply gets converted to body fat and does nothing to sustain your energy levels.

It also wreaks havoc on your blood sugar levels and insulin production, which can set the stage for pre-diabetes or full-blown diabetes.

What you need instead is a beverage higher in protein (to sustain your energy levels) and fiber (to fill you up and keep you hunger-free for longer).

This is what DOES work to shed off all your excess weight without a crazy diet or exercise program that no REAL human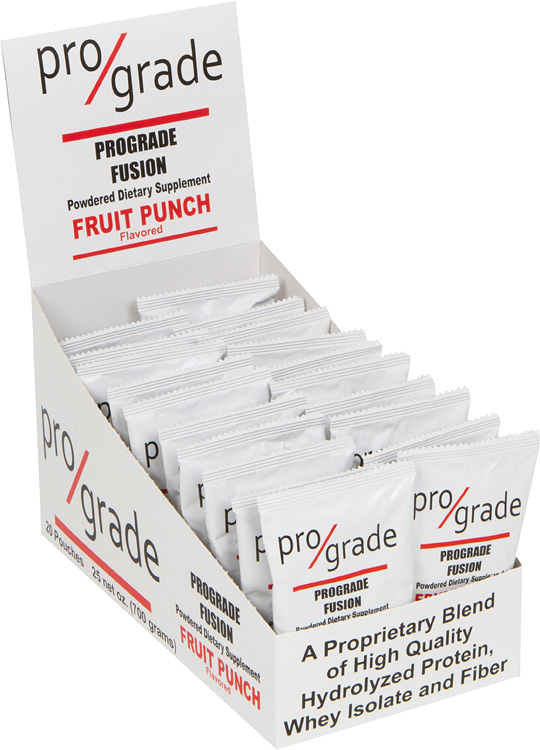 being could actually stick to.

These are yours in the new Prograde® Fusion™ "on the go" water drink mix pouches..


Just tear open the pouch, pour mixture ?into a water bottle, shake, and drink!

TURNS OFF Your HUNGER
and TURNS ON Your FAT BURNING!


This delicious water drink mix has a unique formula that has what your body needs for maximum weight loss in minimum time. And, the beauty is, it tastes great, is convenient and is 100% natural and safe!
I know you love convenience!

Best of all, there is no added fat or cholesterol to weigh you down, AND YOU'LL SWEAR YOU ARE ENJOYING A TROPICAL DRINK!



Our customers say it is the best-tasting weight loss drink they've ever tried!


Mixes easily with no clumping


Increases lean muscle


Sweetened with All-Natural Stevia


Generates extra energy for you that lasts all day


Mixes instantly, no blender required


No adverse side effects with your digestive system


Perfect snack for kids 10 years and up!


Perfect "on the go" drink mix for ANYTIME, ANYWHERE


Makes your life easier: These tiny drink mix pouches are easy to carry with you in your purse, wallet, car, office - anywhere!


Get Ready For
Your New 'Slim N' Sexy' Life Soon!


This exciting news is really about your opportunity to enjoy a newfound "slim and sexy" life. Yes, you can soon be much thinner, healthier and happier! Now you can have better health for the things that really make life better, including:

Feeling younger, sexier – more attractive to the opposite sex!


Spending more time with your friends!


Shopping, reading, or doing what you love more!


Feeling more excited, happy, and positive!


Making your relationship or marriage more special!


Learning exciting new things!


Meeting and becoming NEW FRIENDS with exciting, fun people!


Making your "secret dreams" come true!


Here's EVEN MORE PROOF
This Will Remove Your Excess Pounds!


More Proof Study #1: YALE UNIVERSITY study: People ate 31% less calories for lunch after they drank a drink similar to this beforehand, compared to people who did not drink the same drink.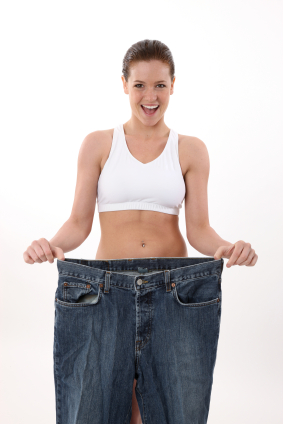 More Proof Study #2: UNIVERSITY OF TORONTO study showed 4 different forms of evidence how this nutrient in Prograde Fusion naturally reduces appetite, but keeps you feeling full and satisfied.

More Proof Study #3: APPETITE JOURNAL study showed the same nutrient made people crave less food, which led to lower weight.
Proof is good isn't it!


Prograde Fusion™ Uses an All-Natural Sweetener!
Cheap Drinks Sold In Stores Use Artificial Sweeteners
That Can Actually Make You GAIN Weight!



Ray Shalien, M.D. reports a PURDUE UNIVERSITY study showing subjects who ate food with an artificial sweetener ate more calories and put on more weight and body fat than those who ate food with a natural sweetener!

Amazing, isn't it? The chemicals in certain artificial sweeteners may prompt the body to get ready to take in a lot of calories. But when sweetness in the form of artificial sweeteners is not followed by a large amount of calories, the body gets confused. This may lead to eating more and a slower metabolism.

This is why we only use the all-natural sweetener Stevia in Prograde® Fusion™!
Your 2 Big Weight Loss Problems
Now Gone!


Problem #1: You don't have time to prepare a truly healthy, non-store-bought weight loss drink. Let's face it: in today's fast paced world, who does? This problem NOW GONE!

Problem #2: You can't stand the taste of 99% of other so-called weight loss drinks. Pick up 10 different weight loss drinks off the shelves, and 9 out of 10 will be downright disgusting. Many taste like watered down chalk water disguised as a protein supplement - or worse. The very thought of drinking this stuff has most people cringing. This problem NOW GONE!
Aren't you glad these problems are solved!


This Will Remove Your Excess Weight?
– Or It's YOURS FREE!


I'm so excited for you to start losing more weight faster & easier … and feeling better and younger than you have in years!

That's why I want to eliminate any reason for you not to respond now. I'm giving you my personal 60-day, 100% money-back guarantee.

I want to repeat: This works for you – or it's YOURS FREE! No fine print. No questions asked. No weasel clauses. You have nothing to lose, so click below right now or call 1-888-943-8776 to receive your shipment right away!

Yours for better health,
Jayson Hunter

Jayson Hunter, RD, CSCS
Jaylab Pro Nutrition

P.S. I guarantee you will be amazed how much faster and easier you slim down now. And the beauty is, it tastes like a reward! So call 1-888-943-8776 or click for your risk-free tryout right now!
Check Out What These Taste Testers Have To Say About Prograde Fusion!


Prograde Fusion is the ultimate protein and fiber supplement on the go. It's with me at all times for quick and easy between meal snacks and is a staple when I travel to keep my energy high and my belly full. The fact that it has electrolytes and is naturally-sweetened with Stevia simply takes it over the top. Bottom line- this is one dietary supplement you simply CAN'T do without. Get Prograde Fusion today!

BJ Gaddour, CSCS
Fitness Bootcamp and Metabolic Training Expert
CEO of StreamFIT.co, Men's Health Contributor
---

Prograde Fusion is the only sports drink for me. Not only is it low carb and high protein, but it contains NO artificial colors, flavors, sweeteners or high fructose corn syrup, like most "other" sports drinks, and still tastes great!
The electrolytes, branch chain amino acids and krebs cycle intermediates help me feel good and have great workouts without any bloating or sugar buzz.
Better yet, it curbs my appetite and gives me something to drink other than water, when I want a pick-me-up.
Thank you, Prograde, for making such a clean, natural and super tasty drink!


Cassandra Forsythe PhD, RD, CSCS

---

"Prograde Fusion rocks!!!!! Our athletes raved about it & I already have to re-order!!! It's good to see them better armed for the difficult training we do."
Frank DiMeo
Sarasota, FL


---
"I don't normally like fruit punch flavored items however, this is really good. Not to mention I love the way it very easily mixes. Prograde does such a good job with everything. Look forward to more products to come."

Michael Vutnoski

---
"I really enjoyed to flavor. I used it as a during workout drink during the middle of the day in the Texas heat. I was not staying thirsty while I was drinking this."
Heath Herrera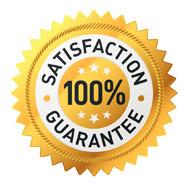 Every Prograde product comes with a 60-day, 100% money-back guarantee. You've got nothing to lose (and everything to gain) by putting your trust in Jaylab Pro Nutrition!
Place your order toll free today!
1-888-9GETPRO (1-888-943-8776)
Mon-Fri 8am-9pm EST
Or use our 100% secure online ordering system below.
Each Box comes with 20 individual packets (servings)
Secure Online Ordering Choose the option that is best for you.
Prograde Fusion Fruit Punch
Special Price:
$59.95 Per Box
You save $0.00
Add to Cart
References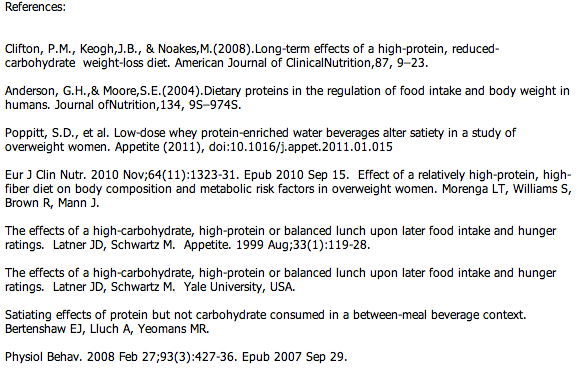 To read about customs laws and international shipping please click this link and check out "International Information"
Free Shipping for all smart ship USA and Canada orders, regardless of order size!!!

Most orders are shipped directly from our warehouse within 12-24 hrs (during business days) for your convenience and maximum efficiency.

Your product will arrive within 3 to 6 Business Days.

We offer Expedited Shipping options that you can choose from when checking out.


International orders are shipped via USPS and should arrive within 12-14 business days from the day it is shipped.

Due to various Customs policies, we cannot guarantee delivery for any orders outside of the United States, especially for orders of more than a 90 day supply of a specific product. Additionally, any duties and customs fees that may be due upon delivery are the responsibility of the customer. Each country has different laws and regulations regarding the purchase of products from other countries. You are responsible for making sure that buying nutritional supplements from the United States is allowed.



Returns Information:
We offer a 60 day 100% Satisfaction guarantee or your money back. Please contact us for return requests.
A Few Of The Reasons Why You Should Buy From Us:
We use a national fulfillment center to ship your order. We have partnered with United Fulfillment Solutions for all order fulfillment and have our products strategically placed in warehouses across the United States. That means you will be receiving your wonderful products by one of the most reliable online retailers in the business.


Secure Encrypted Ordering available


Lowest pricing available online


Courteous, knowledgeable and professional support


Thousands of satisfied customers


Quality scientifically backed ingredients. You will love our products


100% Satisfaction Money back guarantee.


All items in stock & ready to ship

All of our Jaylab Pro products are made from all scientifically backed ingredients. You can read our ingredients without the use of a dictionary.
Every raw material ingredient goes through a series of quality control tests before it is even accepted into inventory Those same raw materials are held in temperature- and climate-controlled warehouses to ensure maximum potency.
Our products go through High Performance Liquid Chromatography (HPLC) testing to guarantee what we say is in the bottle is truly in the bottle and that it delivers the desired result
For powder blending, only V-blender and Ribbon Blender systems are used for thorough mixing and nitrogen flushing, assuring consistency and product integrity.
The water system that feeds the manufacturing environment includes reverse osmosis, micron filtering and de-ionization – all providing the cleanest de-ionized water for total product stability
The bottom line is we love our customers, and our customers love our products!
Watch This Video and Discover Why You Should Buy From Us!